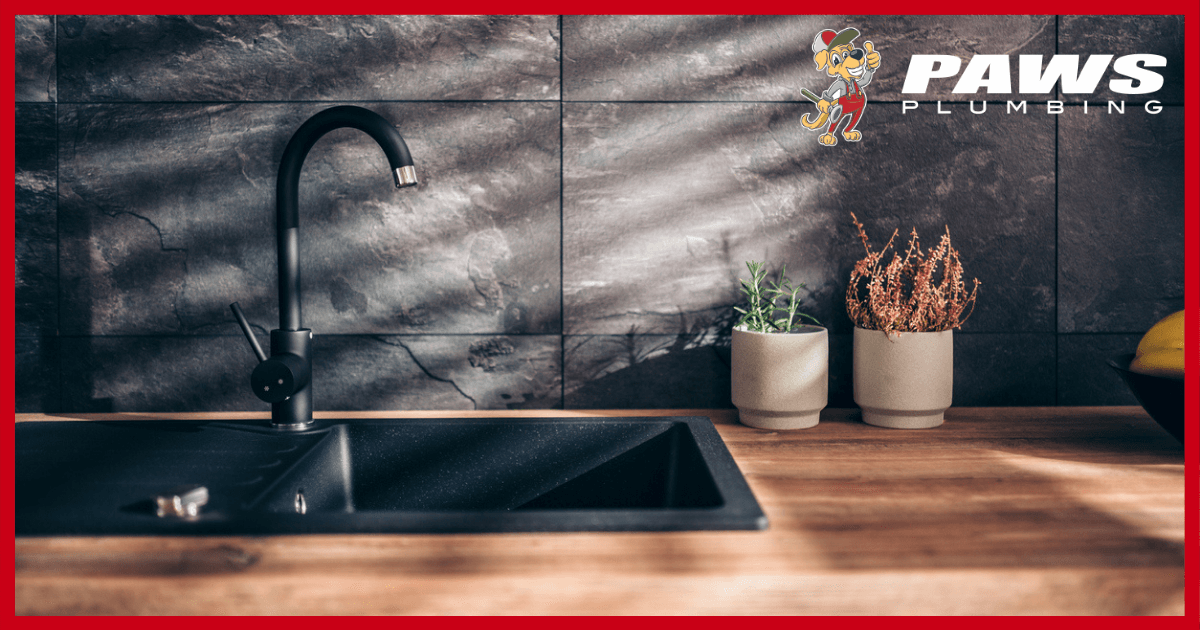 Sinks are one of the most used plumbing appliances out there. If you want to add to your home or remodel your bathroom, you'll need to make sure that your sink is useful and a stylish centerpiece of your kitchen or bathroom. We'll explain the major options so you can decide what the best fit is for you and your home. After all, you'll need to use that sink just about every day!
Let's Go Over the Choices
We'll start with the bathroom. Here you can focus on form and style over function. Without the potential strain of cooking and cleaning duties, your bathroom's sink can be a real eye-catcher in your bathroom. However, before we can go into style, we need to understand how sinks are installed and what constraints that places on our ability to choose a style we prefer.
Drop-in Sink
Drop-in sinks are common and are installed exactly as it sounds. The sink it one piece and is dropped into a hole within your vanity or countertop. This allows the countertop to hold the weight of the sink up. Due to this, you may be limited in materials. You'll need a stong countertop and a lightweight sink. It's common for the sink to be made of a lightweight metal such as aluminum to minimize how much weight is on the lip of the sink pulling down on the countertop.
The benefits of this type of sink are that they are much more simple to install and because they are so common, you'll have plenty of choice to pick from as you look for sinks. At the same time, you'll need to really plan ahead with your countertop to ensure that the sink fits snugly in the hole of your countertop.
Undermount
Undermount sinks are in many ways the opposite of drop-in sinks. They are installed from below. Again you are limited in your countertop and you'll also have to keep in mind how the lip of your vanity transitions to the undermount of the sink. This type of installation avoids having a lip and makes your sink have a smooth look to it.
The main con of an undermount sink is that it requires an experienced installer if you want the job done well.
Vessel Sink
A vessel sink is unique in that the entire bowl sits atop the counter top. There is no hole that the sink is dropped down into or screwed into from the bottom. This allows more flexibility with the countertop itself. Since you can place just about any vessel sink on top of your existing countertop.
From a design perspective, this type of sink sticks out from the rest. You might as well go big if you're choosing this sink because it will be an eye catcher either way. We recommend a sleek angular design or a modern simple one. Either way, your sink is sure to get remarked about!
Let's Go Over the Kitchen!
Kitchen sinks require a bit more functionality. You need to be able to cook and clean in that space effectively. You shouldn't worry about aesthetics too much especially if you're valuing that at the expense of utility.
Double Basin
This is probably a self-explanatory name, but if you haven't caught on. This is simply a sink that has a convenient built-in separator into two halves. In essence, this gives you two sinks in the space that one normal sink would take up. This allows you to separate dishes and whatnot. While it may not be the prettiest sink on the block, it can be a really effective tool in your kitchen.
Workstation
If you are a great home chef and you want to feel like you are the master of your kitchen domain, a workstation sink is the perfect piece for you. Essentially, this is a professional kitchen quality for your home kitchen. You can separate items easily but have some added functionality as well.
If you need plumbing help, call Paws Plumbing at (858) 252-1670 or fill out an online contact form! We are taking every precaution to ensure we can service your plumbing safely during this time.