Our 4th Generation Plumbers Service All Makes & Models Dependable.
Professional.
Innovative.
Contact Us
About Paws Plumbing
Experienced San Diego Plumbers
Paws Plumbing is a residential and commercial plumbing contractor, licensed in 1997 and incorporated in 2006. We are located in San Diego and can provide service for plumbing systems in homes and businesses throughout Encinitas, La Jolla, Mira Mesa, and the Coastal Communities. No matter your plumbing needs, we are the best team for the job.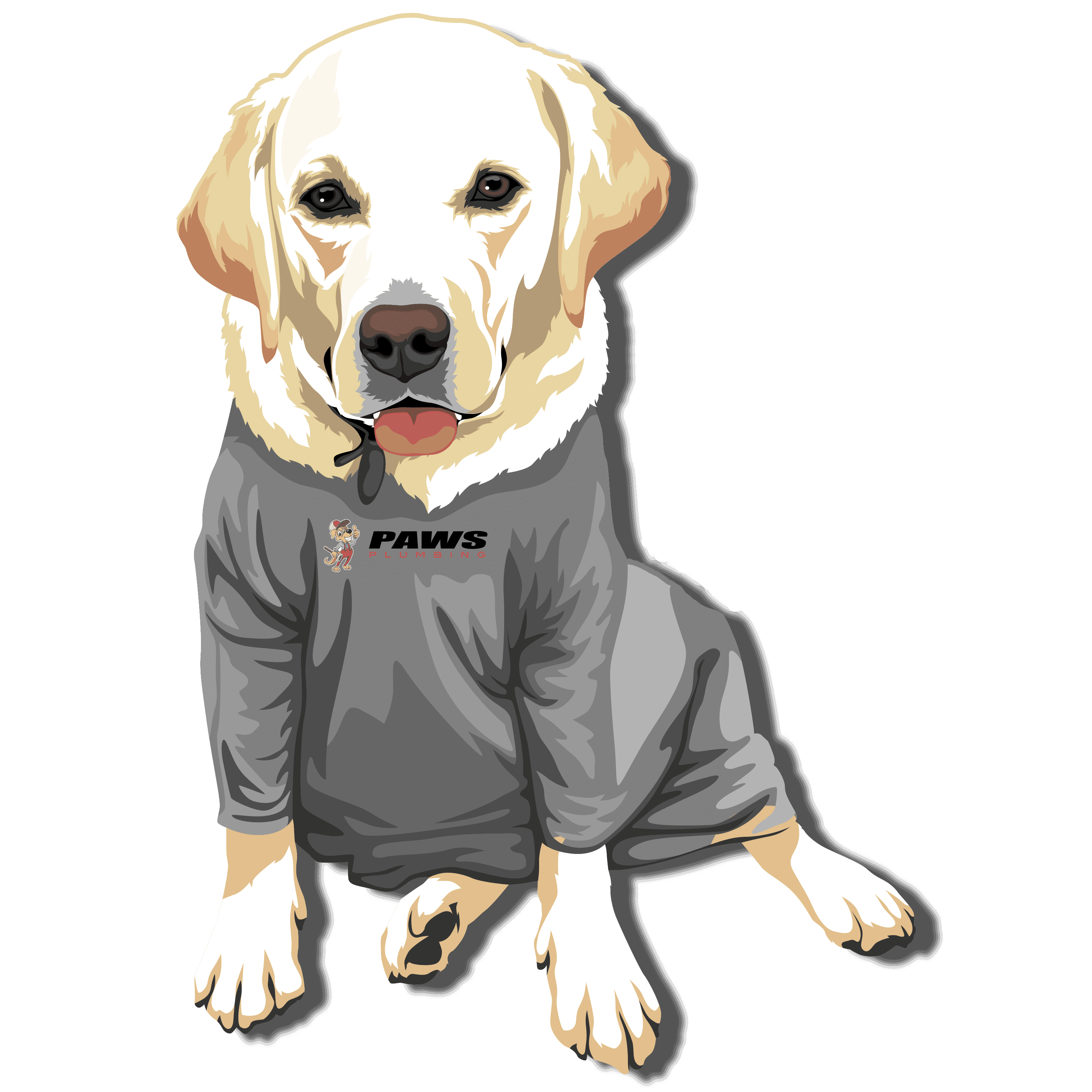 With a rich history of providing excellent service, we know you'll love your experience with our trusted plumbers in San Diego. Make us your choice for residential or commercial installation and repairs – we're determined to exceed your expectations.
---
Give Paws Plumbing a call today at (858) 252-1670. We look forward to serving you!
---
What Makes Us Unique
What really sets us apart from other local plumbing companies is our commitment to providing excellent customer service. We go above and beyond to see that you are satisfied, whether you are receiving service for a leaking faucet or repiping your entire property.
Other services we are prepared to perform include:
Main water line repair and installation
Video pipe inspection
Bathroom and kitchen plumbing repair and installation
Backflow prevention
Drain and sewer cleaning
Hydro jetting
Any company can cite the training and experience levels of the people on their team – and we do have many talented and highly experienced plumbers in San Diego on staff. But it's our dependability, professionalism, positive culture, and innovation that puts us over the top. Our integrity is above reproach when it comes to providing you with safe and dependable service.
On top of all this, we are proud to be San Diego's most dog-friendly plumbing contractor! Our dog-loving team happily serves vets, groomers, and other pup-related businesses. Parker – our adorable mascot – barks his approval of our reliable and high-quality plumbing services!
Save More on Plumbing Services with Our Team
At Paws Plumbing, we want to help you save as much as possible over the years. One way we do this is with our commitment to "being green."
For your benefit, we offer high-efficiency products for every home and business. Energy-efficient and water-saving equipment may cost a bit more to install upfront, but they can save a homeowner a lot of money from year to year.
We also offer flat-rate pricing – though perhaps the best way to save year after year is by joining our maintenance program. Joining this program guarantees you priority service and annual inspections to protect your equipment. Plus, throughout the year, you save 10% on any plumbing repair!
Hire Paws Plumbing for Your San Diego Plumbing Needs
We have been in this industry for well over 10 years, so we know a thing or two about providing the best in customer service. Paws Plumbing lives up to its values: Dependability, professionalism, and innovation. Our plumbers in San Diego are committed to handling all of your projects, whether it's a quick repair or a 3D rendering of piping for a brand new property.
Our team members go through trade school and receive ongoing training in the systems we service every day. You can't go wrong when you hire Paws Plumbing! Getting You Out of a Ruff Spot Why Paws Plumbing?
Same Day Service & Flat-Rate Pricing

Specials & Maintenance Plan Available

Commitment to Eco-Friendly Services & Products

Trained, Experienced, Friendly Technicians
Our Reviews
"Plumbing knowledge and expertise are well beyond any plumber I've ever met. His professionalism makes him stand out even more."

- Debi Z.