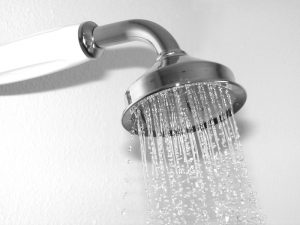 Is your bathroom aesthetically pleasing to the eye? Is it as functional as it could be? Or maybe you've found yourself having trouble getting around it comfortably. Depending on your response to these questions, you might be considering a bathroom remodel, which of course means new plumbing installations or retrofits.
For this type of job, it pays to work very closely with a qualified and experienced Del Mar, CA plumber. Planning and preparation are vital with any type of installation, but particularly during a remodel. In fact, there might be factors you haven't even considered yet, that could lead you to make plumbing mistakes—especially if you attempt any part of the process on your own without the assistance of a pro.
Look at Practicality Before Visual Appeal
If you're remodeling your bathroom, chances are you want to do so because you don't like how your current space looks. That makes sense—remodeling gives you a great opportunity to change the aesthetics of your bathroom. However, don't let the desire for a great looking bathroom overshadow the obviously practical needs of the space.
After all, what good is a bathroom if you can't easily access and use your shower, sink, and toilet? You need appropriate counter space for your toiletries. You'll want to make sure you plan for your daily needs in your bathroom before starting a remodel project—and a professional plumber will help you do so.
Square Footage Has Its Limits
An experienced and wise plumber can do a lot with a little bit of space, allowing you to fit the various plumbing appliances and fixtures that you desire into a traditionally crowded room. However, every space has its limits, and your bathroom will reach those limits.
Working with one of our plumbers will help you determine how many of your goals you can reasonably meet. We'll help you prioritize a list of features you want in your bathroom so that you can push the things you really need for the space, instead of things that are "just nice to have."
Avoiding Common Bathroom Remodel Mistakes
When homeowners choose to skip hiring a pro in favor of doing their plumbing remodel installations on their own, there are a number of things that can go wrong. We're not just saying this for dramatic effect. Rather, we would like you to at least consult with a professional before starting a job of this caliber so you aren't left disappointed, with a half-finished bathroom remodel, or an ineffective bathroom later on.
Incorrect Measuring for Toilet Placement: This may seem like a no-brainer, but toilets actually come in various sizes. And in your bathroom, there's a measurement called the rough-in, which must be adhered to. The standard in U.S. homes today is 12 inches, but that doesn't hold true for older homes, which can range from 10-14 inches.
Improper Drain Venting: Ventilation is essential. Your sink trap can get sucked dry, resulting in a loss of barrier between your bathroom and sewer system. Without the right drain venting, the awful smells from your sewer line will quickly make their way into your home.
No Slope in the Shower Floor: The masonry on your shower floor must be slanted correctly in order for the water to drain properly. Otherwise, you'll be stuck with perpetual standing water in your shower at all times, which leads to unhealthy mold and mildew growth.
Ready to call a professional for your bathroom plumbing installations? Hire Paws Plumbing! Reach out to the team at
Paws Plumbing, Inc. today.