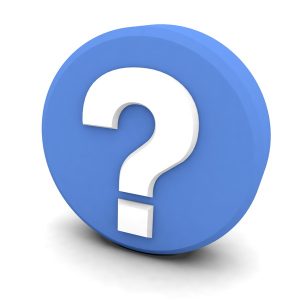 At Paws Plumbing, Inc., we know that one of the biggest obstacles with plumbing problems is that they are typically hidden from view, given that most of your plumbing system is hidden from view. Therefore, it can be difficult for you to detect a leak or blockage until it grows severe enough to start showing noticeable symptoms.
And when you do spot signs of a plumbing issue, the source of the problem may be very far away from the visible symptom. It's for this reason that investing in video pipe inspection from a professional La Jolla, CA plumber is beneficial.
Non-Invasive Plumbing Inspection
When you encounter any troubles with your plumbing, or even with your sewer line, the last thing you want is a plumber coming into your living space and tearing it apart as they seek out the source of the issue. When you hire professionals, equipped with video pipe inspection equipment, there's no need to worry about this. Our plumbers have the skill and experience needed for using this equipment successfully, so there's no reason for you to be concerned.
How Does Video Pipe Inspection Work?
For a professional plumber, video pipe inspection is a simple concept. Essentially, we have a flexible rod that's easily fed into your drain or sewer lines. On the tip of this rod is a small video camera. This is used to send a live feed of images back to a monitor that our plumbers will review in real time. We can also store this footage if needed.
Although this process sounds pretty simplistic, it's imperative that you have professional plumbers complete it, as we know how to use this equipment properly and navigate your plumbing system successfully. It's also not exactly helpful to view the footage gathered if you have no idea what to do with the information.
The Advantages of Video Pipe Inspection
We wouldn't be telling you about this service if it didn't offer some very tangible advantages to our customers. Using this type of equipment and investing in this service is helpful in a few ways. The first is that it helps diagnose problems with your drain or sewer system to start with.
If you have a specific symptom, like backed up or sluggish drains, there's not always a black or white answer to the problem. When we use video pipe inspection equipment, we're able to peer into your entire drain and sewer system to ascertain exactly what the problem may be.
Additionally, we can pinpoint the exact location of your plumbing problem's source, and we can use the equipment after we fix the problem to make sure the work was thorough and you won't find yourself facing the same problem soon after. Utilizing video pipe inspection equipment in following up on a job enables our plumbers to measure the success of the work that was done on your plumbing system, and helps to determine if any further work is necessary.
Paws Plumbing, Inc. is your trusted plumber for detecting, locating, and fixing leaks and other plumbing problems. Contact us today to "Hire Paws Plumbing!"