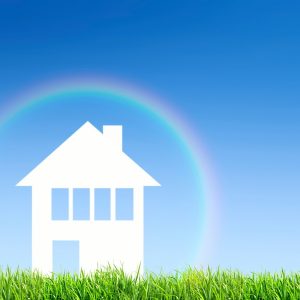 Water conservation has been a hot topic in California in recent years. Even with our relatively heavy rains this past winter, our drought is not considered over—and thus, homeowners are doing all that they can to save this valuable resource, including having low-flow plumbing fixtures and other eco-friendly plumbing installed.
Of course, no matter what professional Del Mar, CA plumbing services you need, it's important that you have a qualified and experienced plumber on the job, which is where we come in! There's no exception when it comes to eco-friendly plumbing solutions.
What Is Eco-Friendly Plumbing?
Sometimes referred to as "green" plumbing, eco-friendly plumbing reduces the environmental footprint of our actions on the environment. It includes using fixtures that lower the flow of water, thus lowering water usage, and can save as much as 25,000 gallons per year.
Products that fall under eco-friendly plumbing fixtures include tankless water heaters, Energy Star Qualified appliances, high-efficiency faucets, showerheads, and low-flow toilets.
More about These Systems
You can expect to save a generous amount of water—and subsequently, a generous amount of money—by upgrading your plumbing system to eco-friendly fixtures. For instance, while it depends on your specific water usage and how many toilets you have in your home, you should expect to save as much as 11,000 gallons of water per year! When you look at your water bills, you'll likely notice how significant this is to your bottom line.
Toilets are not the only plumbing appliance in which you can get a "low flow" model. Low flow water fixtures are also available as sink faucets and shower heads, both of which use less water per minute than older, more traditional models.
Tankless water heaters are also a great option. The reason they help save so much water is because instead of storing water in a tank, tankless water heaters are activated on-demand, when the hot water taps are turned on in your home. The way this works is that when you turn on the hot water taps, water flows over heating elements to warm up before reaching your faucet. Plus, water savings is not the only benefit of tankless water heaters—they also take up less space, typically last longer than standard tank water heaters, and work very efficiently.
Benefits of Eco-Friendly Plumbing Installations
We've already mentioned the water saving and monetary saving benefits there are to having low-flow plumbing appliances and fixtures installed. But did you know there are even more benefits? For instance, one of the biggest quality of life issues facing the world today is a shortage of fresh water in many countries and regions. Switching to eco-friendly options lets you do your part to help out. It's a relatively affordable and easy way to leave the environment in a little better shape than it was before!
Lastly, and probably more applicable to most homeowners, is that many communities now offer incentives for installation low-flow and water efficient appliances and fixtures, due to their significant positive impact on the community as a whole.
When you're looking for a trustworthy plumbing company in the greater San Diego area, turn to our team—Hire Paws Plumbing!